WordPress Licensing System Features…
Flexible Licensing System

Sell single, unlimited or any number of set licenses for any product! You can also expire license keys in the event a customer requests a refund and set keys to expire after X days (perfect for review copies)!

Securing Unlimited Products

WordPress Licensing System has no limit on the number of products you can create or the number of licenses you can issue! With WordPress Licensing System you can grow your business without any software restrictions.
Automatic Key Distribution

WordPress Licensing System Has support most payment processor, So you can sell product thought jvZoo, ClickBank, WSO Pro, 2CheckOut or any payment processor, which means your customers are automatically emailed a download link and a unique license key when they purchase your product. WordPress Licensing System also provides automatic, hands-free license disablement for those customers that refund. It synchronizes with your payment gateway to validate customers from refunders — or do it manually. So you no more stress over refunds and chargeback.!

Revoke User Access and Hands-Free Lost Key Retrieval

Customers emailing you for lost license keys? Our automated hands-free system does that for you and reissues the licenses on your behalf!. WordPress Licensing System also provide instantly revoke which allow you instantly deactivate a key and prevent access for a specific user or a specific domain at any time. You can also undo this action to allow access again.
Setup Multi-License Deals and Type

Protect and sell the same product in multiple license deals with a few clicks. For example you can sell 1 domain, 5 domain and unlimited domain license packages and squeeze more products for more profits. WordPress Licensing System also provide Multi-License type which allow you to sell multi type of your license like Basic for basic feature, Pro for professional feature so you just only need to create one product with separate feature.

Works With Popular WordPress Commerce Plugin

WordPress Licensing System Fully integrated with most popular WordPress Commerce Plugin like WooCommerce, Jigoshop, WP e-Commerce, WP eStore. So you can sell and distribute WordPress Plugin, WordPress Theme or any Project from that commerce plugin you have installed on your wordpress blog.
love this New WordPress Plugin, Works great for licensing my code at my site http://ventrinoguru.com

Ritchy Vloet, Ventrino Guru
Hi, I just wanted to write a very good review for this Developer. Their support is the top of the pop, they answered to all my questions and helped me with the issues caused by my server. I can really recommend this plugin and the developper of it. Thumbs up!

Thorbjørn Johansen, Likeitsamsoe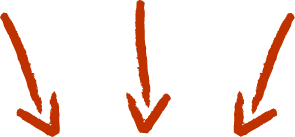 So what are you waiting for? Take action now and get access to
WordPress Licensing System

for the special price of only

$67

! (One time)
Complete Plugin/Theme Licensing Solution - Menu driven creation and management of customer license keys for your products.
Works With Any Payment Processor – WPLS fully support with any payment processor and marketplace, with WPLS you can sell/distribute thought ClickBank, jvZoo, WSO Pro, PayPal Direct, 2Checkout and other payment processor.
Fully Integrated With WordPress Commerce Plugin - With WPLS you can sell product and redistribute your license with any wordpress commerce plugin like woocommerce, jigoshop, envato marketplace, wp e-commerce.
Integration Template – WPLS automatically generates the integration script for you to give to your programmer to incorporate into your plugin/theme.
WPLS Online Tutorial Library – This comprehensive online tutorial library will show you the features and functions of the plugin and help you get the most out of our licensing system.
World Class Support – We pride ourselves on offering not only first class products, but first class support. If you have any questions or problems you can contact our helpdesk and we will respond fast (usually within 24 hours).

---